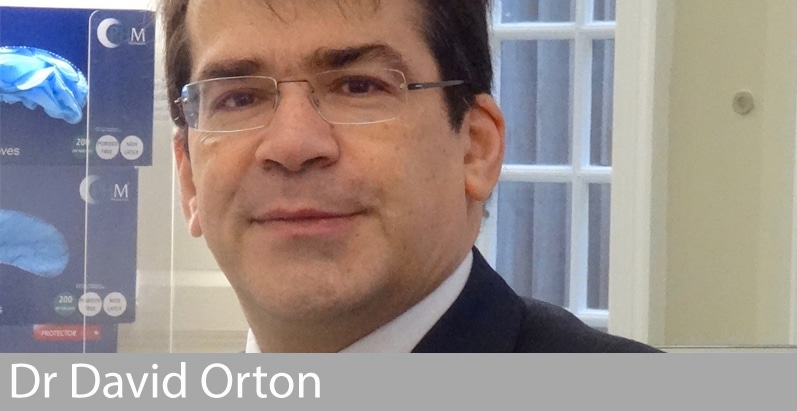 Qualifications: BSc MSc (Allergy) MBBS FRCP
Current Appointments
Dr Orton studied medicine at the Charing Cross and Westminster Medical School in London (now the Imperial College School of Medicine). As an undergraduate he was awarded an intercalated BSc in Psychology as applied to medicine.
He completed training in General Dermatology between the Royal Free Hospital and the Royal London Hospital in 2000, and then undertook further sub-specialist training in Contact Dermatitis and General Allergy. He was awarded an MSc in Allergy in 2008.
Dr Orton is past President of the British Society of Cutaneous Allergy and past Secretary of the European Society of Contact Dermatitis. During these roles he focused on consumer protection from allergens used in cosmetics and everyday household products.
He was invited to give evidence to the House of Lords Science and Technology Committee inquiry into Allergy.
He has published extensively in peer-reviewed scientific journals and has authored multiple book chapters, and is a frequently invited lecturer on contact dermatitis.
Dr Orton's most recent NHS appointments were Honorary Consultant at the Royal Free hospitals NHS Trust and the Hillingdon Hospitals NHS Foundation Trust where he ran the cutaneous allergy investigation units. He has been in full time independent medical practice since 2017.